New Home Inspections

Buying a new home? A home inspection is a valuable service for new home purchasers. A home inspector can assist you in your pre-purchase inspection and 30 day inspection. Your new home comes with a warranty and requires you to submit your deficiency list within one year. We perform your new home inspection looking specifically for items covered under your Tarion Warranty. One-year New Home Warranty Inspection Today, every new home built in Ontario comes with a new home...

Pre-Purchase Inspections

Buying a new home is probably the largest single investment that you will make in your life. You have viewed many homes to find the perfect one for you and your family. It's the right price, in the right neighborhood, and has the right layout for you … but is it in the right condition? Having a resale home inspection will provide you with information on the present condition of the home and assist you in making your purchase...

Ask The Inspector

Check out some frequently asked questions or feel free to ask the inspector...

Why Us?

Our company is dedicated to providing professional, quality home and building...
Brad conducted a thorough inspection. He was friendly and professional, answering all of our questions. - K. Hergott
Solar Energy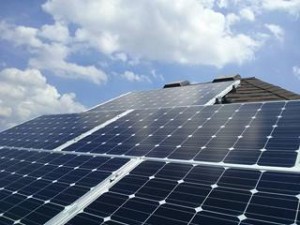 Anyone can install a rooftop solar system and benefit from investing in a renewable energy project. A solar generation project adds value to your home, income in your pocket and contributes to a greener environment. Ask us how you can invest in solar with Ontario's MicroFit energy program.
From The Blog
HAVING KITEC WATER PIPING WILL COST YOU Failures of Kitec polyethylene water piping has cost home owners hundreds of thousands of dollars in repairs and replacements and some insurance companies will not insure homes with this water piping.  Defects in materials and design are causing premature failure in the piping and fittings.  The defective piping and fittings were sold...
View more posts